By Dom Chorafakis, P.Eng, CISSP, November 27, 2018
DISCLAIMER
Information contained in this post is intended as general information only. It is not, nor should be construed as legal advice and should not be relied upon as such. If you need legal advice, please contact an attorney directly.
Personal Information Protection and Electronic Documents Act (PIPEDA)
It has been almost a month since the new PIPEDA rules regarding mandatory breach reporting in Canada came into effect and many clients still have questions around what it means for their business. In this post we'll explore some of the key highlights of the legislation and provide links back to the relevant sections of the Office of the Privacy Commissioner of Canada (OPC) website you can use to get more information.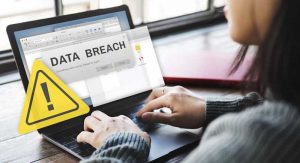 Perhaps the most common question that comes up is whether the rules apply to a small business that only has one or two employees. The short answer is yes, they do. The rules do not provide for any exemptions based on number of employees or revenue. There are however certain types of organizations to which the rules may not apply as per the PIPEDA brief available at https://www.priv.gc.ca/en/privacy-topics/privacy-laws-in-canada/the-personal-information-protection-and-electronic-documents-act-pipeda/pipeda_brief/ [1]:
"Unless they are engaging in commercial activities that are not central to their mandate and involve personal information, PIPEDA does not generally apply to:
not-for-profit and charity groups
political parties and associations" [1]
So if you own a business that is not a charity, political party or association, then the rules definitely apply to you. Note however that even those organizations may need to comply with the rules if "they are engaging in commercial activities that are not central to their mandate" [1]. For example, if an association sells its member list data for marketing purposes, PIPEDA would apply.
As mentioned in the brief, "PIPEDA applies to the collection, use or disclosure of personal information in the course of a commercial activity. A commercial activity is defined as any particular transaction, act, or conduct, or any regular course of conduct that is of a commercial character, including the selling, bartering or leasing of donor, membership or other fund-raising lists." [1]
The personal information that is protected under PIPEDA includes anything that is recorded about an identifiable individual. According the brief, "This includes information in any form, such as:
age, name, ID numbers, income, ethnic origin, or blood type;
opinions, evaluations, comments, social status, or disciplinary actions; and
employee files, credit records, loan records, medical records, existence of a dispute between a consumer and a merchant, intentions (for example, to acquire goods or services, or change jobs)." [1]
The Act defines 10 fair information principles that businesses must follow with regards to personal information:
Accountability
Identifying Purposes
Consent
Limiting Collection
Limiting Use, Disclosure, and Retention
Accuracy
Safeguards
Openness
Individual Access
Challenging Compliance
There are a number of clauses in the Act (which is available online at http://laws-lois.justice.gc.ca/eng/acts/P-8.6/FullText.html [2]) that are relevant from a cybersecurity perspective. For example, the Act states that "Organizations shall implement policies and practices to give effect to the principles, including
(a) implementing procedures to protect personal information;
(b) establishing procedures to receive and respond to complaints and inquiries;
(c) training staff and communicating to staff information about the organization's policies and practices; and
(d) developing information to explain the organization's policies and procedures." [2]
Furthermore, the Act states that "The methods of protection should include
(a) physical measures, for example, locked filing cabinets and restricted access to offices;
(b) organizational measures, for example, security clearances and limiting access on a "need-to-know" basis; and
(c) technological measures, for example, the use of passwords and encryption."
Not only does the act require businesses to use appropriate administrative and technological safeguards to protect personal information, it also stipulates that any breaches of these safeguards that expose this personal information must be reported to the OPC. Organizations who fail to report such a breach may be liable for a fine of up to $100,000. According to the Act, "An organization shall report to the Commissioner any breach of security safeguards involving personal information under its control if it is reasonable in the circumstances to believe that the breach creates a real risk of significant harm to an individual.
[…] significant harm includes bodily harm, humiliation, damage to reputation or relationships, loss of employment, business or professional opportunities, financial loss, identity theft, negative effects on the credit record and damage to or loss of property." [2].
The OPC provides a privacy toolkit for business at https://www.priv.gc.ca/en/privacy-topics/privacy-laws-in-canada/the-personal-information-protection-and-electronic-documents-act-pipeda/pipeda-compliance-help/guide_org/ to help comply with the Act and its principles.